Personal Branding
Your brand is your company's story. Branding is about influencing the way consumers think about you and your business or products. How you tell it is integral in the success of your business. As a result, personal branding photography can have a huge impact on your business and your bottom line. So if you are an entrepreneur or an existing business and you're excited to grow your business, you know that in order for your business to flourish you need customers! So how do you connect your customers with your business in a sea of other businesses? How do you stand out so that your business begins to grow? The professional photographers at Peardon Carrillo Photography can help you tell your brand or company's story with authentic images tailored to your brand without saying a word that drive customers to your brand. We can help you find the personal connection and story behind your brand, and translate that into images that build an emotional connection and engagement with your audience. We help you achieve a voice or style you're trying to create with fantastic photos of you, your team, and your products. Our goal is to help you get your name out in the world, and connect your business with your customers. Our team will design outlines, manage shoots, and deliver comprehensive packages to help your voice come across loud and clear to connect and grow your business!
What is Personal Brand Photography?
Tells your company's story with authentic photography.

Matches your brand with custom images that convert customers.

Showcases your team and you in real environments.

Connects your customers better with personalized advertising.

Shows real emotion and adds credibility to your brand.

Energizes your products and brings brand personality to life.
Different pictures can invoke different emotions. In order to convey the message you want your business to say, then you need to get the perfect pictures for your brand. Connection is KEY! People aren't just interested in what you're selling, they're interested in your "Why!" So let's go behind the scenes to show them what you and your company are all about! Did you know photos that showcase products in a lifestyle setting being used stylishly, or that include people get more online interaction than the old styled white background catalog images? A headshot can be good, but does not always say enough about your brand. Selfies are all the rage, but aren't always professional enough to attain the right voice. Instead, we will photograph you and your team interacting and enjoying themselves as they work or play naturally in your business. Showing real emotion energizes your brand, and adds credibility to your business! At Peardon Carrillo Photography, we embrace the idea of personal branding, and after you choose us to help grow your brand, so will you!
Why choose personal brand photography?
Match authentic photos with your company's voice and style.

Create a supply of content to share across several online platforms.

Create custom images for your business that convert customers.

Connect customers to your business.

Create an asset library of images that saves time and money.

Gain & grow a following of customers for your brand.

Energizes your brand, and can have a serious impact on your bottom line.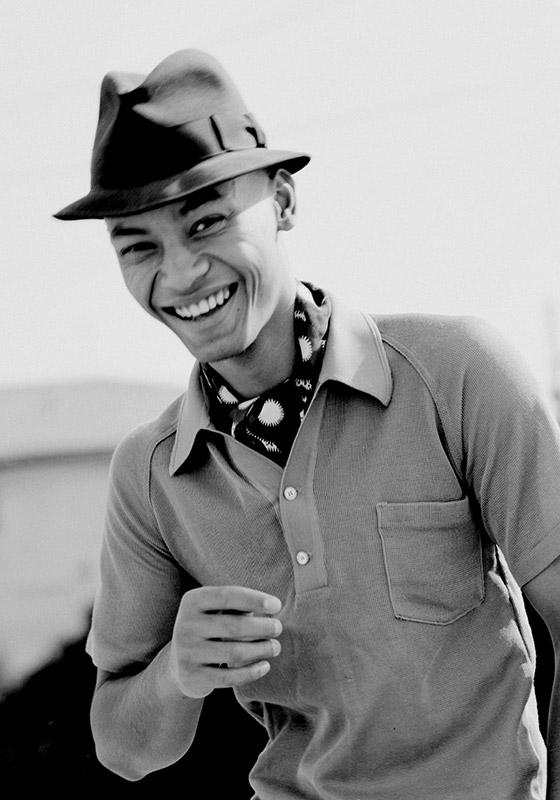 If you're an online influencer then you already understand the power of photography. You know how important it is to have photos that actually match your personal brand, and that it's so much more than just needing a good bio photo! You need lots and lots of content to share across several online platforms in an ongoing manner, so that you can finally stop panicking, always wondering what I am I going to post today. Stock images are great for generic, run of the mill situations, but your company isn't an everyday, ho-hum business. Also, experience has shown you that the actual photos of you get amazing interaction! It's your passion, your vision, your way of life, and there's no way a simple stock photo can capture all of that. That's why at Peardon Carrillo Photography we strive to produce authentic, professional photos that match your company's voice and style. Real photos of you and your brand convert more customers to your business better than any stock photo. Don't settle for any more easy stock photos from the internet, your business is depending on it. Set your company apart, stand out and get exposed. Grow your business ahead of others with the perfect, custom image from Peardon Carrillo Photography.
Who should contact us?
Any business looking to grow & connect to your customers.

Entrepreneurs or Social Influencers with an idea or product.   

Home business or online businesses wanting to grow.

Anyone who wants to gain exposure with professional photography.
You KNOW you need new photos, but you aren't sure where to start. And let's face it, it can be awkward being in front of the camera. Figuring out what types of photos will show off your business at its best has kept your project on your to-do list for far too long! We get it, it's a lot harder than it looks!  We take care of that hassle for you so you don't have to stress and are free to run your business. We'll have lots of pre-planning, tips on making the session go quickly and smoothly, plus we offer easy online delivery of the final images. The session itself is actually a lot of fun and is stress free. We will keep you informed every step of the way, go in with a solid plan for shots to capture, keep things running smoothly, and style things as we go along.  We will capture the creative and raw energy of your employees, your products, and you to energize your company.  We will make the process easy and absolutely enjoyable, even if you hate getting your picture taken. Together, we can help your company stand out in your industry.  And rather than feeling like a boring business transaction, the whole experience will be kinda like hanging out with a friend.  We'll get the shots you want, and you'll have fun along the way! Let the expert photographers at Peardon Carrillo Photography make your business the best that it can be with personal brand photography. 
How does it work?
Submit a contact form on our website.

We will contact you with in 24 hours to access your project.

Set up strategy session to determine all your needs.   

Set up a plan and a shoot to tell your story and grow your brand.
We'll start with a simple questionnaire and then schedule a visual branding strategy session to get clear on who you are, who your clients are, and what kind of brand statement you want to make that achieves the goals of your company. Our professional photographers will create a plan to help your voice come to life. We'll bring our visual marketing expertise to the table, so we can talk about how we'll use your photo shoot to capture your personal style and share your message. Next, we'll help you pull together the look you're going for with custom brand styling—everything from wardrobe to location to props. You'll also receive a photo shoot prep package that tells you everything you need to know before your shoot. And because we are hands-on people, we'll review outfit choices with you. We'll be available by email right up to the day of your photo shoot! We'll set up a photo shoot and capture images that will help your company grow and thrive. We can focus on one person or an entire team, it's up to you and what you want your images to say about your company. It's as easy as that to get your business set off in the right direction.
Why Choose Us?
We have been working with businesses for 10 + years in advertising photography, not to mention our 20 years in fashion and portraiture photography, and have been published in several forms of media. We bring that experience in photography to your business. At Peardon Carrillo, we're more than just photographers! Not only do we know how to uncover your unique voice and style, but can show it off for the world in order to connect with your brilliance. We used the same skills to build our own business! We understand the subtleties of color choice, image placement, and visual/written content that will leave your customers wanting more. Our photography style is lifestyle, modern, and fun. So if you're not comfortable in front of the camera, no problem! We can help you feel a lot better getting your picture taken. After the shoot you'll be feeling like the million bucks that you're worth. We also carry liability insurance, so if an accident happens during the shoot, you won't be liable. Ultimately, Peardon Carrillo Photography is here to capture all of the authenticity of who you are and what you do, helping you connect with your customers and grow your business!
View some of the voices we've helped find below!